Editor-in-Chief


Pál Varga
Budapest University of Technology
and Economics (BME),
Hungary

Associate Editor-in-Chief


József Bíró
Budapest University of Technology
and Economics (BME),
Hungary

Associate Editor-in-Chief


László Bacsárdi
Budapest University of Technology
and Economics (BME),
Hungary
Area Editors
Eszter Udvary
Quantum Communications

Eszter Udvary received her Ph.D. degree in electrical engineering from the Budapest University of Technology and Economics (BME), Budapest, Hungary, in 2009. She is currently an Associate Professor at BME, Mobile Communication and Quantum Technologies Laboratory. Dr. Udvary's research interests are in the broad area of optical communications, including microwave photonics, optical access network, visible light communication, and quantum communication.

Péter Baranyi
Cognitive Infocommunications

Péter Baranyi established the Cognitive Infocommunications concept around 2010. It is a scientific discipline today focusing on the new cognitive capabilities of the blended combination of human and informatics. It has an annual IEEE International Conference and a number of scientific journal special issues. He invented the TP model transformation which is a higher-order singular value decomposition of continuous functions. It has a crucial role in nonlinear control design theories and opens new ways for optimization. He is the inventor of MaxWhere which is the first 3D platform including 3D web, 3D browser, 3D store, and 3D Cloud. His research group published a number of journal papers firstly reporting that users get 40-50% better effectiveness in 3D digital environments. These results got a very high international impact within a few years.

Lajos Nagy
Radio Communications

Lajos Nagy received the Engineer option Communication and PhD degrees, both from the Budapest University of Technology and Economics (BME), Budapest, Hungary, in 1986 and 1995, respectively. He joined the Department of Microwave Telecommunications (now Broadband Infocommunications and Electromagnetic Theory) in 1986, where he is currently an associate professor. He has been the head of Department of Broadband Infocommunications and Electromagnetic Theory in 2007. He is a lecturer on graduate and postgraduate courses at BME on Antennas and radiowave propagation, Radio system design, Adaptive antenna systems and Computer programming. His research interests include antenna analysis and computer aided design, electromagnetic theory, radiowave propagation, communication electronics, signal processing and digital antenna array beamforming, topics, where he has produced more than 100 different book chapters and peer-reviewed journal and conference papers. Member of Scientific Association for Infocommunications, official Hungarian Member and Hungarian Committee Secretary of URSI, Chair of the IEEE Chapter AP/ComSoc/ED/MTT.

Gergely Biczók
Networks and Security

Gergely Biczók is associate professor in the CrySyS Lab, Dept. of Networked Systems and Services, Budapest University of Technology and Economics (BME). He received the PhD (2010) and MSc (2003) degrees in Computer Science from BME. Previously, he was a postdoctoral fellow at the Norwegian University of Science and Technology, a Fulbright Visiting Researcher to Northwestern University and a research fellow at Ericsson Research. His research focuses on the security, privacy and economics of networked systems.

Tamás Gábor Csapó
Neural Speech Technology

Tamás Gábor Csapó (PhD, 2014, topic: text-to-speech synthesis & HMM-TTS) is a senior research fellow at the Speech Technology and Smart Interactions Laboratory of Budapest University of Technology and Economics, Hungary. Within neural speech technology, he has experience in vocoders for speech synthesis, ultrasound tongue imaging, articulatory-to-acoustic mapping and inversion using ultrasound / lip / vocal tract MRI and applying deep learning methods. He was a Fulbright scholar at Indiana University, USA in 2014, where he started to deal with ultrasound tongue imaging, and was a member of MTA-ELTE Lingual Articulation Research Group of the Hungarian Academy of Sciences between 2016-2021, dealing with analysis of articulatory data. He regularly cooperates with international researchers and has co-authors from USA, Canada, Colombia, China, and several EU countries, besides Hungary.
Editorial Board
JAVIER ARACIL
Universidad Autónoma de Madrid,Spain

MAJA MATIJASEVIC
University of Zagreb, Croatia

LUIGI ATZORI
University of Cagliari, Italy

OSCAR MAYORA
FBK, Trento, Italy

PÉTER BARANYI
University of Pannonia, Hungary

MIKLÓS MOLNÁR
Université Montpellier 2, France

JÓZSEF BÍRÓ
Budapest University of Technology and Economics, Hungary

SZILVIA NAGY
Széchenyi István University of Gyôr, Hungary

STEFANO BREGNI
Politecnico di Milano, Italy

PÉTER ODRY
VTS Subotica, Serbia

VESNA CRNOJEVIC-BENGIN
University of Novi Sad, Serbia

JAUDELICE DE OLIVEIRA
Drexel University, USA

KÁROLY FARKAS

Budapest University of Technology and Economics, Hungary

MICHAL PIORO
Warsaw Technical University, Poland

VIKTÓRIA FODOR
KTH, Royal Institute of Technology, Sweden

ROBERTO SARACCO
Trento Rise, Italy

JAIME GALÁN-JIMÉNEZ
University of Extremadura, Spain

GHEORGHE SEBESTYÉN
Technical University Cluj-Napoca, Romania

EROL GELENBE
Institute of Theoretical and Applied Informatics Polish Academy of Sciences, Poland

BURKHARD STILLER
University of Zürich, Switzerland

ISTVÁN GÓDOR
Ericsson Hungary Ltd., Budapest, Hungary

CSABA A. SZABÓ
Budapest University of Technology and Economics, Hungary

CHRISTIAN GÜTL
Graz University of Technology, Austria

GÉZA SZABÓ
Ericsson Hungary Ltd., Budapest, Hungary

ANDRÁS HAJDU
University of Debrecen, Hungary

LÁSZLÓ ZSOLT SZABÓ
Sapientia University, Tirgu Mures, Romania

LAJOS HANZO
University of Southampton, UK

TAMÁS SZIRÁNYI
Institute for Computer Science and Control, Budapest, Hungary

THOMAS HEISTRACHER
Salzburg University of Applied Sciences, Austria

JÁNOS SZTRIK
University of Debrecen, Hungary

ATTILA HILT


Nokia Networks, Budapest, Hungary

DAMLA TURGUT
University of Central Florida, USA

JUKKA HUHTAMKI
Tampere University of Technology, Finland

ESZTER UDVARY
Budapest University of Technology and Economics, Hungary

SÁNDOR IMRE


Budapest University of Technology and Economics, Hungary

SCOTT VALCOURT
Roux Institute, Northeastern University, USA

ANDRZEJ JAJSZCZYK
AGH University of Science and Technology, Krakow, Poland

JÓZSEF VARGA
Nokia Bell Labs, Budapest, Hungary

FRANTISEK JAKAB
Technical University Kosice, Slovakia

JINSONG WU
Bell Laboratories, China

GÁBOR JÁRÓ
Nokia Networks, Budapest Hungary

KE XIONG
Beijing Jiaotong University, China

MARTIN KLIMO
University of Zilina, Slovakia

GERGELY ZARUBA
University of Texas at Arlington, USA

ANDREY KOUCHERYAVY
St. Petersburg State University of Telecommunications, Russia

NAGY LAJOS
Budapest University of Technology and Economics, Hungary

LEVENTE KOVÁCS
Óbuda University, Budapest, Hungary

BICZÓK GERGELY


Budapest University of Technology and Economics, Hungary

CSAPÓ TAMÁS GÁBOR
Budapest University of Technology and Economics, Hungary
Supporter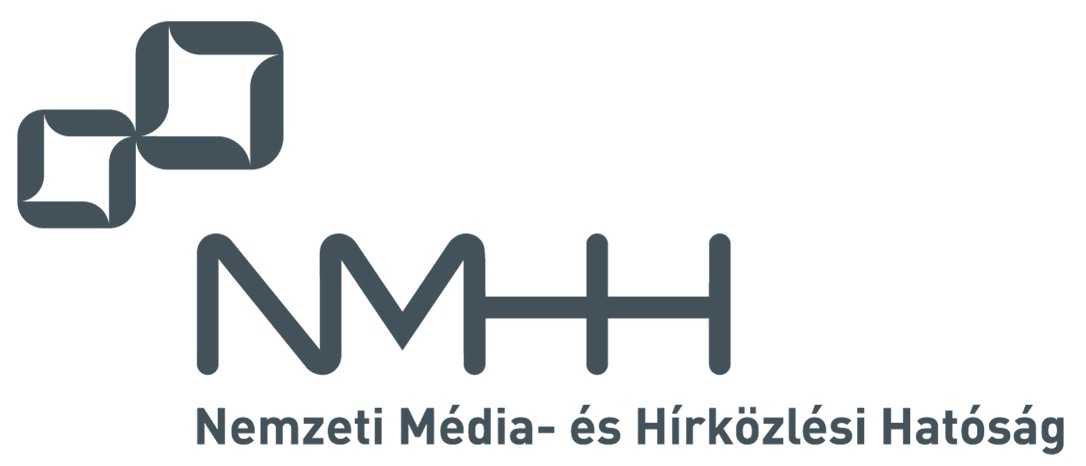 National Cooperation Fund, Hungary